Ottawa Emergency Plumbing available 24/7
Do you have an emergency that requires a plumber? With our 24-Hour service it is never too late or too early for the professionals at Ottawa Plumbing Service. If you ever find yourself if this position, please call us at (613) 317-1682 and in a matter of hours we can have a professional licensed emergency plumber at your home for you urgent plumbing needs.
Some emergency problems that you may experience include: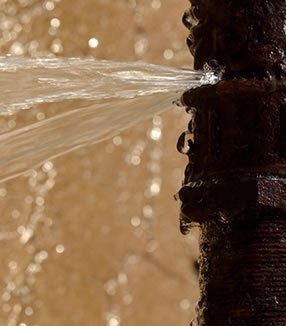 Emergency plumbing problems
Whenever you have a plumbing emergency, you should turn off the water immediately. You can usually do this easily by turning off the main water valve or the shutoff valve. It's important to know the location of the valve, so that in an emergency you will be ready.
The individual shutoff valves for taps, toilets and appliances can usually be found underneath the sinks and toilets or behind the washer and water heaters.
Choose the best - Choose Ottawa Plumbing Service
No matter what your plumbing needs are, whether it is a simple or difficult emergency repair, or an installation of new plumbing fixtures and appliances, you will be able to trust the friendly, skillful professionals at Ottawa Plumbing Service.
Just call our trusted Ottawa plumbers today
at (613) 317-1682 or just email us.