Toilet Repair and Replacement Services in Ottawa
The toilet is probably once of most used plumbing fixtures in your home. If it fails to properly work, it can be very frustrating. At Ottawa Plumbing Service, we will help you solve any issues involving the proper function of your toilet.
Common toilet issues include:
Clogged Toilets
A clogged toilet is the most common plumbing issue and can cause a toilet to overflow. We use various equipment to remove the debris that block your toilet from draining.
Leaking Tanks
A leaking toilet can be very costly and can be a wasteful problem. When a toilet leaks it is probably caused by a flawed flush valve. If this happens then the water will leak around to inside the toilet bowl.
Running Toilets
Water bills are costly. Losing water through running toilets can cost quite a bit of money in the long term.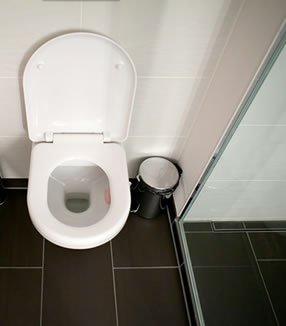 Choose the best - Choose Ottawa Plumbing Service
No matter what your plumbing needs are, whether it is a simple or difficult emergency repair, including toilet repair, you will be able to trust the friendly, skillful professionals at Ottawa Plumbing Service.
Just call our trusted Ottawa plumbers today
at (613) 317-1682 or just email us.