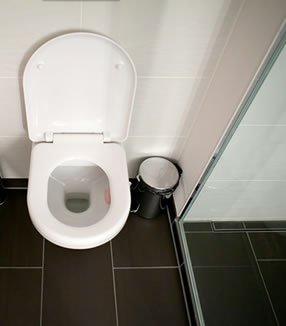 Toilets are critical components of our homes, and any signs of malfunction affect everyone in the family. We have all, at some point, flushed the toilet and watched in disbelief as the bowl fills with water instead of emptying down the drain as it is designed to. When something out of the ordinary is happening in your toilet, it is an indication that there is a problem that needs fixing. Some of the problems you are most likely to experience with your toilet include:
These problems may result from several underlying plumbing issues, including aged and worn-out components.
Whatever the cause of your toilet malfunctioning, contact our Ottawa Plumbers for intelligent solutions for your toilet problems. We are available 24/7 to resolve any of your plumbing needs, including but not limited to:
Toilet installations that include floating toilets
Repairs and maintenance
Replacement of the entire toilet or components, including bidet installation
Sometimes the problem in your home toilet may require you to replace the whole toilet. Choosing the best brands may be a difficult task without knowing what is available in the market.
Here is a list of the most popular toilet brands in the market today.
American standard
Toto
Saniflo
Kohler
Delta
These brands are designed with varying functionality and styles, including:
Portable toilets
Dual-flush toilets
Single-flush toilets
Pressures assisted toilets
If you are considering installing a new toilet in your bathroom, contact our Ottawa plumbers. We help you to purchase the right design for your home and install it for you at an affordable cost.
Choose the best - Choose Ottawa Plumbing Service
No matter what your plumbing needs are, whether it is a simple or difficult emergency repair, including toilet repair, you will be able to trust the friendly, skillful professionals at Ottawa Plumbing Service.
Just call our trusted Ottawa plumbers today
at (613) 317-1682 or just email us.